Our Big Numbers article explores the Premier League player and team data available in our Premium Members' Area.
We've run down the stand-out player statistics for this piece, as well as looking at the strengths and weaknesses of various teams to assess which Fantasy Premier League (FPL) assets could shine in Gameweek 12.
Only subscribers can read the full article; those wishing to sign up to our site and continue reading, as well as see a list of the benefits that Membership brings, can do so by clicking here.
---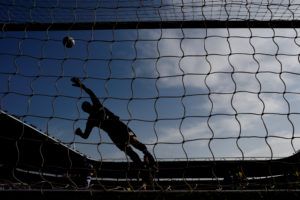 9 FPL bonus points recorded by Alisson (£5.6m) so far this season, a total that no other goalkeeper can better in 2023/24. He's been among the bonus points in six different fixtures this season, despite keeping clean sheets in only half of those run-outs. As well as saves (he's made 37 of them in 11 appearances), Alisson's distribution is a big reason why he often fares well: successful with 85% of his passes this season, he's banked Baseline Bonus Points (BBPS) for pass completion in seven of his 11 appearances.
HOW MANY BBPS PLAYERS GET FOR PASS COMPLETION
| | |
| --- | --- |
| 70 to 79% pass completion (at least 30 passes attempted) | 2 |
| 80 to 89% pass completion (at least 30 passes attempted) | 4 |
| 90%+ pass completion (at least 30 passes attempted) | 6 |
---
4 clean sheets in five matches registered by Sam Johnstone (£4.6m) against teams now in the bottom half of the Premier League. Johnstone and Crystal Palace's next four opponents are against sides currently sitting 16th, 17th, 12th and 18th.
40.1% of the shots on target that Arsenal have faced this season have resulted in goals. Between them, David Raya (£4.8m) and Aaron Ramsdale (£4.7m) have the worst save percentage (59.9%) of any club's goalkeepers. The good news is that the defence in front of them is making life tough for the opposition, with the Gunners among the three meanest sides for the concession of goal attempts, shots in the box, big chances and indeed efforts on target.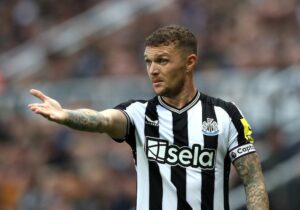 2.45 is Matty Cash's (£5.2m) non-penalty expected goals (NPxG) figure in away matches this season, at least 1.49 more than any other defender and ranked seventh among all Premier League players regardless of position. It's even more than Mohamed Salah (£12.8m) and Ollie Watkins (£8.4m) have registered on the road (1.97 and 2.22 respectively). Cash tends to be given more of an attacking remit in away fixtures, sometimes as a wing-back or as a winger, and 15 of his 17 shots – including all four big chances – have come away from Villa Park.
7 big chances created by Kieran Trippier (£7.0m), in just five matches, against sides in the bottom half this season. No player in any position can better that tally against the division's 11th-to-20th-placed clubs. Trippier has only carved one such gilt-edged opportunity against the top 10 but there have been 12 other 'normal' chances created in six matches versus the big guns, which is decent in itself.
10 shots in the box registered by Lewis Dunk (£5.0m) this season; only Cash can better that among defenders. Dunk is also fond of an effort from distance and he has taken more direct free-kicks in 2023/24 (three) than any other Brighton and Hove Albion player.
22 fouls conceded by Destiny Udogie (£4.8m) this season, the most by any Premier League player. Two of them led to a red card in Gameweek 11, so he'll be suspended this weekend. When he returns to action he'll be sitting on three bookings, meaning that he'll have to avoid two more cautions before Gameweek 20 in order to swerve a further one-match ban.