Our team of Hall of Famers and guest writers are writing about all things Fantasy Premier League (FPL) in 2023/24. Next up, seven-time top 10k finisher Zophar takes his usual weekly Q&A.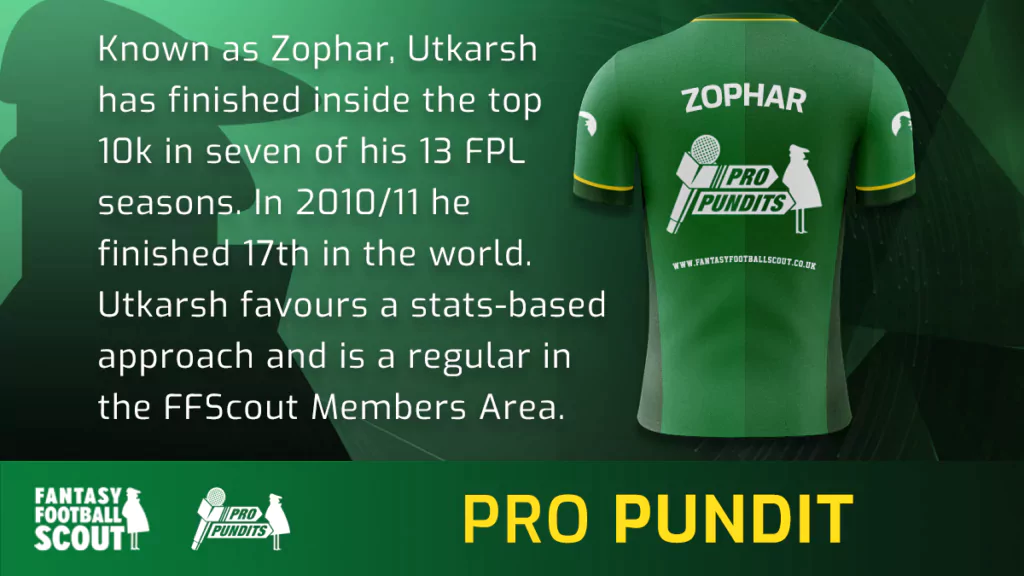 ---
Q: Gabriel Martinelli or Bukayo Saka?
Q: Thoughts on a Leandro Trossard punt if Eddie Nketiah is out for a few weeks?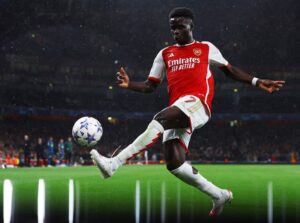 (via @varonbawa and @nath_jacobson)
A: Around Gameweek 6, when I used my Wildcard and Newcastle United were about to embark on a fixture run of Burnley and Sheffield United, my pod partner Lateriser told me that when entering a good set of fixtures, don't compromise, go for the player with the highest ceiling in hope of catching a mega-haul. I did not heed his advice and went for Botman and Schar instead.
We all know how that turned out. I think the same thing applies to Saka. He is the top dog in that Arsenal attack and with (occasional!) penalty-taking duties in his locker, he does indeed have the highest ceiling out of all their attackers. I wouldn't compromise on getting him in – fitness permitting, of course. Martinelli is a great option to go alongside but if you are getting one, get Saka over Martinelli even if it's going to cost you a -4 as I think that will repay over the next six Gameweeks.
There are still some fitness doubts around Nketiah and we do expect Jesus to return soon after the international break which could see some rotation in the Arsenal centre-forward position. Trossard, Nketiah, Havertz and Jesus can all play there, which makes none of the first three good options with the fixtures coming thick and fast in a busy December period. The Trossard punt is a no-go, in my opinion, even if we get confirmation of an Nketiah injury absence.
---
Q: How would you rank the following defender options to replace Dan Burn: Saliba, Gabriel, Estupinan, Lascelles, Livramento?
Q: Best replacements for Dan Burn and Destiny Udogie?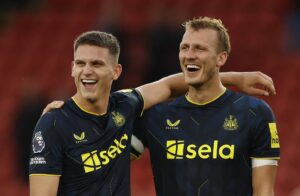 (via @AmanTalksFPL and @zlatan_popz)
A: Defence is a big topic this week with Messrs Burn, Romero, Udogie, Van de Ven all injured or suspended. Estupinan came on as a substitute for Brighton in the Europa League but suffered another injury, which makes his weekend start and future minutes a doubt. With so many games coupled with international duty, I don't think he was a great option anyway.
I think the two defences I would prioritise are Arsenal and Newcastle, who are in the top three for most defensive metrics this season. I would place the Arsenal defence slightly higher due to more favourable fixtures and if you can afford him, Ben White looks a great pick. He is possibly a stretch too far for most and I'm not sure William Saliba has the upside to justify a whole £0.5m more over Gabriel Magalhaes. In the long run, I expect the Brazilian to play just one or two games fewer and the £0.5m can go a long way in attack.
So if money is no issue, either White or Saliba are great picks – but don't let Gabriel's recent benching put you off. He's a top pick as well, and I think even if I had the money to spend I would still go for the Brazilian and invest that saving in attack.
Now, looking at the Newcastle defence, we still don't have any clear idea on Sven Botman's injury return. There are fears that the Dutchman might need surgery, which would see him possibly miss a large chunk of the season. Jamaal Lascelles has impressed in his absence and with the injury to Dan Burn, Newcastle have very few options at centre-back besides Lascelles and Schar. At just £4.0m, he looks very secure for minutes and I would back him over Tino Livramento with lots of games coming up for Newcastle in December. The full-back is the more upside pick and his versatility means he can play at left/right-back as well as in the front three. We saw some of this recently and while I don't think he will start games there, there is every possibility he goes up top late on in games with substitutions to the likes of Miguel Almiron etc. There is also the possibility of Lewis Hall playing some games and we don't have enough of a sample size to make a conclusive judgment on his minutes. My personal guess is that he will start most games as he is a Premier League-proven player and more polished than Hall.
---
Q: Is the depleted Spurs defence, coupled with the tough fixtures, a reason to sell Porro and Maddison?
Q: Time to hop off Spurs and Villa assets with West Ham, Arsenal and Brighton going on strong runs?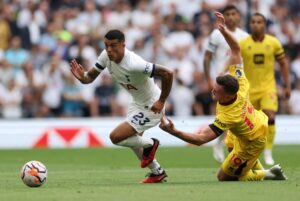 (via Cruyff's Eleven and Scalper)
A: Micky van der Ven is expected to be out till the New Year and Cristian Romero will miss three matches, which is a huge blow. Spurs are expected to line up with Eric Dier and Ashley Philips, and the centre-back duo being out just doesn't affect their defence, it affects their build-up in attack as well.
The upcoming schedule still looks alright from an attacking perspective. Villa do concede a lot of goals on the road while West Ham and Forest also offer plenty of scoring opportunities. Wolves have been tight recently and the Manchester City fixture is of course difficult. As they showed in the second half against Chelsea, Spurs will always attack and I think Son Heung-min is in the same league as Mohamed Salah and Erling Haaland. I have no problems holding him through this period. He is arguably the standout captaincy option in Gameweek 13, too.
James Maddison is also a perfectly fine pick but he doesn't have the same ceiling as the South Korean and I think someone like Saka has much more potential over the next six Gameweeks. Moving Maddison on to the likes of Jarrod Bowen also frees up funds and I think that's a gamble I'd be willing to make.
The clean sheets look slim over the next five Gameweeks and their defensive assets are an easier sell. Porro took some set-pieces and was still quite attacking against Chelsea so attacking returns could still be on the cards, so he isn't a fire-sale, but Newcastle and Arsenal defenders appeal far more for the next few.
To summarise: keep Son, sell Porro, while Maddison can be moved on for more explosive midfield assets but is a perfectly fine hold as well, providing he's not injured for too long.
---
Q: Is Maddison to Saka worth a hit?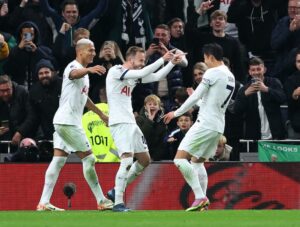 (via Gazza2000)
A: At the time of writing this piece, we have no clarity on either Maddison or Saka's availability for the weekend but Southgate mentioned in his press conference that the pair both want to be involved with England, which is promising for Saka certainly. Maddison, however, has now pulled out of the Three Lions squad, which casts his Gameweek 12 involvement in some doubt.
The hit is a bit tricky, especially if you have playing subs. If Saka is going to be your captain then by all means yes, take the hit. If not, you could get away with doing it after Arsenal play Brentford in Gameweek 13, when Spurs play Man City in Gameweek 14 and Arsenal host Wolves. I do feel that Saka outscores Maddison by four points over the next five Gameweeks and the best entry point fixture is the one against Burnley this week, so if we do get the all-clear from Arteta the hit might be worth taking as your squad will likely need transfers in other positions post the international break. Saka's ceiling against Burnley is much higher than Maddison's against Wolves – and the Spurs midfielder might not be involved anyway.
---
Q: What to do with Julian Alvarez if he has another low-scoring week? The fixtures are not looking great.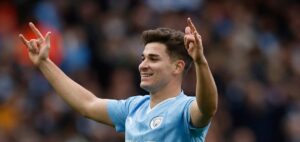 (via It's Gonna Ben Mee)
A: The fixtures aren't great for Man City but they do look back to their best and you would back them to beat all their upcoming opponents. Julian Alvarez has played more of a tactical role in these big games and not had many attacking involvements but the problem is, there is a real lack of centre-forward options right now. Ollie Watkins' fixtures turn a bit after Fulham, while the Newcastle forwards have their injury and rotation issues. The only other one you could really go to is Darwin Nunez and while he does look to have the starting spot, the minutes in December could be dodgy with Cody Gakpo and Diogo Jota fit. I'd just stick with Alvarez for now and assess after the international break.
---
Q: Is Trippier still the one we sacrifice out of Son, Salah, Watkins, Haaland, Saka, Trippier?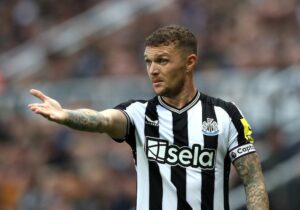 (via @92SimonJ)
A: If I was to pick five of the six players you mentioned above, Watkins would be the one to drop out with Villa's fixtures turning after Fulham. They play Spurs, Man. City and Arsenal in three of the next four after that and Trippier is just consistently delivering points every week, when there is a real paucity of defensive returns.
---
Q: Who is the best Gameweek 12 captain?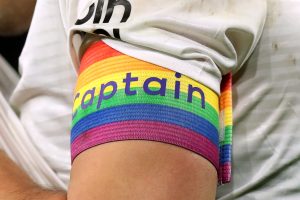 A: I think Saka and Salah are the standout candidate. The fixture is far better for Saka with Burnley still showing defensive naivety and the Gunners will be keen to get back on track after a disappointing loss to Newcastle. Saka showed that he is back to his best in midweek against Sevilla but Arteta is difficult to trust. Even if he passes Saka fit, it wouldn't surprise me to see him on the bench or hauled off around 60 minutes if Arsenal have a comfortable lead.
Liverpool also dropped points last weekend and Salah has traditionally been reliable at home. Brentford are often a tough nut to crack, though, and know how to set up against the big sides. I don't think Liverpool will score as many as Arsenal but you would expect more goal involvement from Salah and also 90+ minutes. They are both good picks this week, and who to go with depends on your FPL style. I will likely be going with the Egyptian but this one will be left late, depending on team news and leaks.