Our team of Hall of Famers and guest writers are offering regular contributions throughout the 2023/24 Fantasy Premier League (FPL) campaign. Here, former champion Simon March wonders whether there are advantages to burning a free transfer.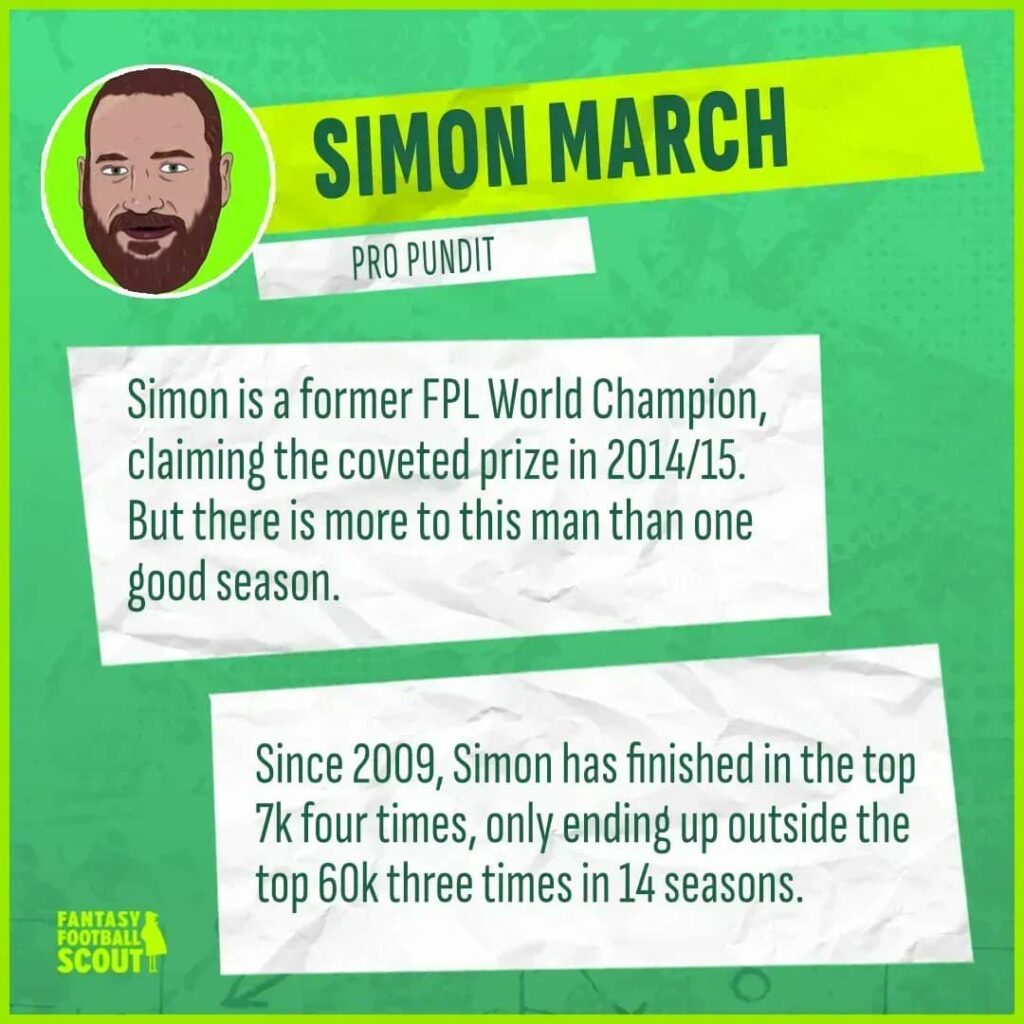 ---
Going into Gameweek 6, I had two free transfers and seemingly few viable options for how to use them. In the end, I chose to switch Aston Villa's Ollie Watkins (£8.4m) who, at that point, had been goalless this season, to Manchester City's Julian Alvarez (£7.1m) – someone who could not stop scoring and was about to face Nottingham Forest at home.
In retrospect, what happened next was probably always obvious. Alvarez eventually stopped scoring, whereas Watkins – with objectively more difficult fixtures – grabbed four goals, two assists and six bonus points in his next two matches.
Residual fondness for what remains of my sanity prevents me from working out the exact points loss incurred as a result of that one move. But what hurts most is that I didn't even want to sell Watkins in the first place. In fact, I brought him straight back in afterwards. Yet I believed my options were to either make this move or do the unthinkable – 'burn' (i.e. waste) a transfer.
Given how this particular scenario worked out, it left me wondering: is it ever worth burning a transfer?
Transfers are the Goal Difference of FPL
Let's start with the key benefit of burning a transfer. As the FPL rules state: 'In the event of a tie between teams, the team who has made the least amount of [non-wildcard] transfers will be positioned higher.'
Consequently, in a week where you don't use one, this inaction alone should contribute to a moderate rank boost. At the end of the season, making fewer transfers than your rivals could be what wins a mini-league or secures a top 10k finish.
With over 10 million managers around, such small actions can yield big differences in terms of rank. It follows, therefore, that burning a transfer should help improve your chances when it comes to final ranking.
The Downsides of Burning a Transfer
Meanwhile, the problem with burning a transfer is that, every time you do, you're wasting the opportunity of using what is arguably FPL's most valuable resource.
More often than not, when we're struggling to use a transfer, we're either not being creative enough or looking too short-term in terms of Gameweeks.
When I said that Watkins to Alvarez was my only real option, it probably wasn't my only option. Maybe I could have gone with something more boring or was too influenced by Gameweek 6's fixtures, failing to look further down the line.
It was a week where all potential sale options had good fixtures whilst their viable replacements didn't. Yet perhaps I needed to treat it as more of a 'portfolio of Gameweeks', rather than fixating on the immediate one. If the player I brought in had performed better over the next three rounds, would it have really mattered if they underperformed the outgoing player in that first one?
I'm not even sure Watkins to Alvarez in Gameweek 6 should even be considered as a 'bad' decision. Clearly it turned out to be one but you can't judge a decision entirely by its outcome, particularly when the outcome was in such sharp contrast to both what had come previously and what felt realistic at the time.
In a different timeline, that move pays off massively. The fact that it backfired still doesn't mean that burning a transfer was the right decision, even though hindsight says I would have been undeniably better off by doing so. I hope I'm making sense.
Timing is Everything
So there are pros and cons of burning transfers and the cons are probably more explicit. But what I think might be the key damaging trait is an unwillingness among FPL managers to burn when, all things considered, it is the best available option.
Making a transfer just for the sake of it not only has the potential to backfire immediately – as per my example – but it also forces us to make decisions earlier than we'd ideally like. There are times when we want to make all of our planned changes immediately and there are times when we want to spread them out over time. This might be to target good fixtures, avoid bad ones, verify the sustainability of a player's form or give a returning player more time to recover from injury.
When we make transfers before we're ready, we risk upsetting the natural biome of our FPL team in all sorts of negative ways. While we can say that burning a transfer demonstrates a lack of creativity on our part, if we've planned our squad well enough, maybe they shouldn't need creativity.
With all this in mind, perhaps it's time we saw transfer burning as a viable FPL tactic. Not so much a waste of resources but actually a testament to how well we'd planned our team up to that point.
After all, just because we are granted a free transfer each time and the rules say we need to use or lose one every two Gameweeks, doesn't mean that this is the ideal rate at which to use them. At the end of the season, when every little advantage counts, burning a transfer could end up being the strategic move that pays off the most.