Our top team of Pro Pundits and Hall of Famers write about all things Fantasy Premier League (FPL) throughout the season.
Only Premium Members are able to read every single one of these pieces, so sign up today to get full access not just to the editorial content but all of the other benefits, from hundreds of Opta stats to a transfer planner.
Here, two-time Indian FPL champion Lateriser looks back at the season and highlights one last final-day punt.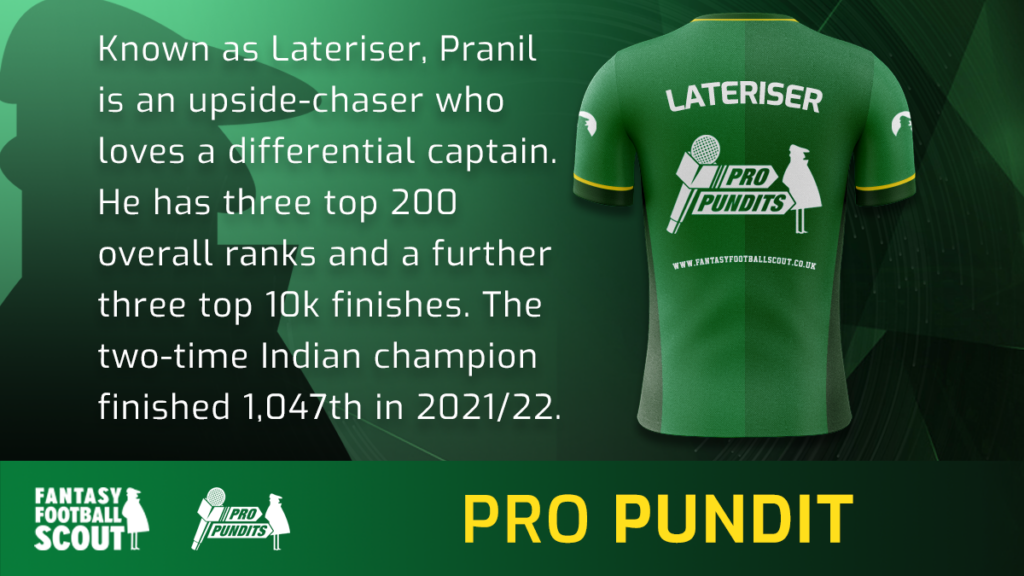 ---
And just like that, I find myself writing the last article of the season.
NOT AN ENJOYABLE SEASON?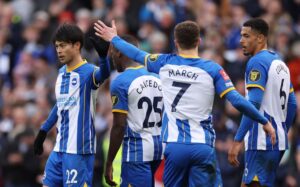 I'll be honest. Just because of how the season has fallen after Gameweek 28, it has probably been one of the least enjoyable campaigns of Fantasy Football that I've played. And it has nothing to do with how I'm doing in Fantasy Premier League (sitting at 99k at the moment). Anyone I've spoken to, and this includes people that are having a very good season, is finding it a little bit like a chore because the schedule and FPL are gaming us, rather than vice-versa.
There are many things that have happened that make this season less memorable, in my opinion. The fact that we all had an extra Wildcard in all but name made 2022/23 fairly 'easy' on paper, with three overhaul periods leading to 80% of our players being similar in the second half of the season. The schedule after Gameweek 26 had a lot of doubles and because of this, the player pool was incredibly limited and we FPL managers consistently felt shackled when making our picks. There was just no scope for creativity or applying our minds too much because you were simply playing the schedule.
That said, it still is a game we all love and I will be eagerly awaiting next season with a big appetite. All things considered, we should be back to the good old days with a normal schedule and no Double Gameweek overdose in the second half of the campaign. In fact, in the last two to three weeks, I've enjoyed talking about next season more than I have contemplating the moves for this one, despite clocking a captaincy haul from Callum Wilson (£7.2m) in Gameweek 36.
PLAYING FOR FUN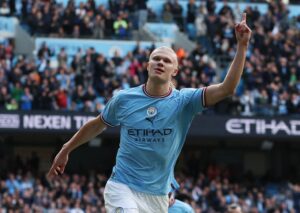 I wonder if there are any learnings from FPL this season?
From an individual point of view, in the last ten weeks of 2022/23, I've been reminded that I enjoy the game the most when I play for 'fun'. I hope I will not stop myself from going for some picks next season due to reasons like staying with the pack. I think I now have the temperament to deal with extreme variance and have learned to detach from it emotionally. Having being shackled for a while, I think I do value just playing my own game, something that gives me joy. I think if there's enough thought and research behind 'playing your own game' and a reasonable amount of not going too crazy, we should be okay. Right?
Having a permanent captaincy option like Erling Haaland (£12.4m) does help as you're not really going to take extreme risks anyway because it would take a lot to bet against him for the armband. Maybe once I look back at the season, there might be a few more learnings but at the moment, our moves have been so dictated by the post-Christmas schedule that it is difficult for me to look past the 'fun' element.
My fellow Pro Pundit and pod partner Zophar made a good point when he said that people are so affected emotionally by the output of one or two players in their teams because they are the only players whose points actually matter, due to the template being so consistent and strong.
GAMEWEEK 38: SON TO SHINE?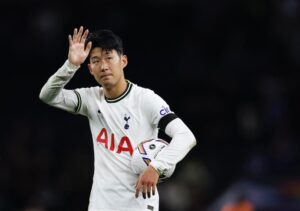 FPL managers will be moving into punt territory in the final Gameweek of the season with everything except the relegation race and UEFA Europa Conference league position all but decided. I'll just throw one gamble in there that I kind of fancy, someone who will be difficult to get to for most people involved. Despite the electric atmosphere that will be expected at Elland Road, I've got a feeling about Son Heung-min (£11.5m). Harry Kane (£11.4m) has been dropping a little deeper of late and I expect Tottenham Hotspur to get a fair amount of joy on the counter as Leeds United need to go for three points to have hope for survival. Son posted an expected goal involvement (xGI) figure of 0.7 in the previous game against Brentford and I do think he has the explosiveness to go big.
Why not go Kane instead? Well, there is nothing wrong with it but we're all 'vibes' in the final week of the season and I just have a feeling about Son. What I noticed about Leeds was that their heads were dropping after the game against West Ham United and I don't know if the reverse psychology attempt from Big Sam will pay dividends.
In case you're looking for punts elsewhere, Arsenal, Crystal Palace and Liverpool are the places to go, in my opinion.
A THANK YOU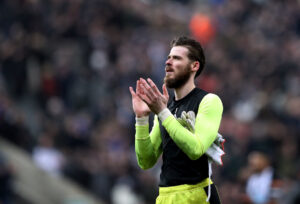 That is it from me this week. I just want to take a minute to congratulate Neale, Tom and the editorial team at Fantasy Football Scout for doing an incredible job this season. The content has gone up a couple of notches and I'm not just praising the team because I write for the website. For as long as I've played FPL seriously, I make it a point to try to read everything written on this site. It has been my practice for the longest time and I genuinely believe just covering that arms you with all the ammunition you need to make your decisions. I would also like to thank Chris, Geoff and the editorial team for making writing so much fun as I'm genuinely given a free hand to write about whatever I fancy and unlike the second half of this FPL season, that has been truly liberating.
Also the last and the biggest 'thank you' goes to all of you reading what we type. I always have and always will be grateful for your support. Here's to next season being 'back to the good old days'.
Good luck with the final roll of the dice and if you fancy some more FPL content, we had a 'vibes and laughs'-heavy final pod of the season which you can view below.