Our team of Hall of Famers and guest writers will be writing about all things Fantasy Premier League (FPL) in 2023/24. Next up, seven-time top 10k finisher Zophar takes his usual weekly Q&A from questions posed in his Hot Topic and elsewhere.
Our writers will be providing regular articles throughout the new season, with only Premium Members able to access every single one.
You can sign up here for the new campaign and still get the pre-season price – once you're aboard, you've locked in the price of your Premium Membership for good, so long as you don't cancel!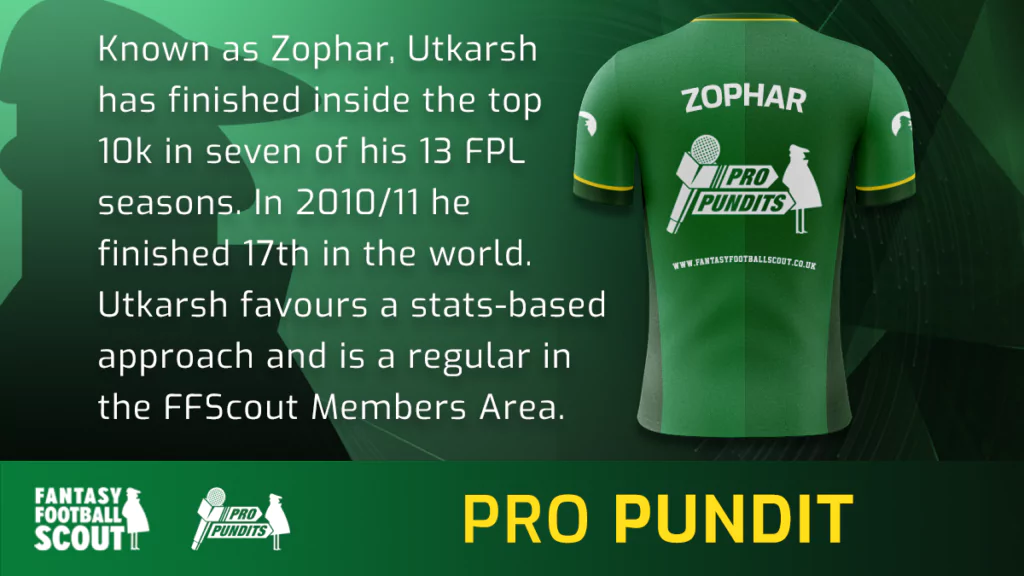 ---
Q: Hold Ollie Watkins or jump to Nicolas Jackson or Julian Alvarez?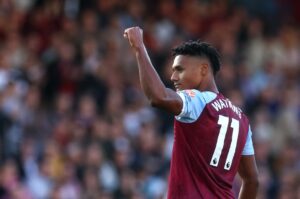 (via @yephta, Hadislim + Hairy Potter)
A: This is probably the big question of the week. With Ollie Watkins (£8.0m) not finding the back of the net in the first two games I was pretty set on selling him for either Nicolas Jackson (£7.0m) or Julian Alvarez (£6.6m) but his hat-trick in the UEFA Europa Conference League on Wednesday night has given me pause for thought. That being said, I do think his next four fixtures, which are against Burnley, Liverpool, Crystal Palace and Chelsea, do not scream hauls. You look at the fixtures for the other two strikers – Jackson faces Luton, Nottingham Forest and Bournemouth and Alvarez faces Sheffield United, Fulham and West Ham – and the ceiling is higher with the cheaper options.
This is a situation we are likely going to face multiple times this season with so many good options now available at easily accessible price points. The choice is always going to be which asset has the highest ceiling, so there might be some regret short-term and we must tune our temperament accordingly.
---
Q: Is Enzo Fernandez an option for FPL?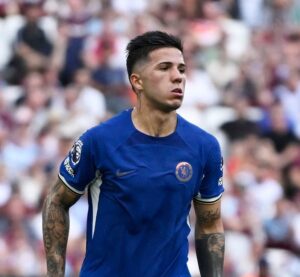 (via R.C)
A: With so many good options in midfield, I don't think Enzo Fernandez (£5.0m) can be an FPL option unless he is played in the number 10 role, which doesn't really suit his skill set. I'm hoping Raheem Sterling (£7.0m) can emerge as an option in the future but I don't think he's someone we need to consider right now, as there are simply much better picks from the other teams. Definitely do not go for Enzo right now and waste a valuable midfield slot.
---
Q: If you have the money, is Kaoru Mitoma to Phil Foden worth it? Especially if you've also got Arsenal and Manchester United midfield double-ups.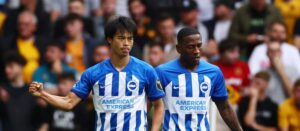 (via @avgfplplayer)
A: I'm faced with this exact dilemma in my team. I have two Arsenal midfielders, Gabriel Martinelli (£8.0m) and Bukayo Saka (£8.6m), and two Manchester United midfielders, Marcus Rashford (£9.0m) and Bruno Fernandes (£8.5m), along with Kaoru Mitoma (£6.6m). I really want Phil Foden (£7.6m) in my side and there are two things to consider now: fixtures and form.
Going forward, Brighton's fixtures do turn, and with European competition around the corner, we might see some rotation also for Mitoma. That being said, Brighton have started the season on fire, they have scored eight goals and I think their assets will continue to tick along irrespective of difficult fixtures.
Now, when you look at Manchester United, they have had good fixtures but their form has been poor and I really don't know if a match against an improved Nottingham Forest side from last season is as easy as it seems on paper. So, if I was to lose an asset, I think it would be a Manchester United one. I don't know if it should be Rashford or Fernandes, as the latter has had much better numbers and has been very unlucky not to register any returns so far. Manchester United's next two are also quite difficult, as they play Arsenal and Brighton. I do like Rashford more for the two fixtures after Forest, where he is more likely to get space on the counter.
Maybe you could do the Mitoma to Foden move next week but I think the Japanese international is a good long-term pick. Arsenal assets are a hold; Fulham have started very poorly and the Gunners will look to put them to the sword at the Emirates.
---
Q: Top three replacements for Gabriel Magalhaes as a third defender – or keep Gabriel?
Q: City defenders… is Josip Gvardiol the best option?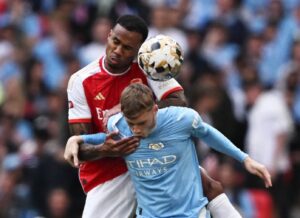 (via @FPL_Gazza2000 + Winston)
A: I remember stating in my article last week that FPL managers should give Gabriel Magalhaes (£4.9m) another week to see if he returns to the starting line-up against Crystal Palace, which was not the case as Mikel Arteta persisted with Thomas Partey (£5.0m) as an inverted right-back. While the Brazilian might still make it back to Arsenal's Gameweek 3 line-up, it is quite clear now that his place in the side is not as secure as we previously thought. So, with other good picks available, I think it's better to move the Brazilian on than to persist with him.
The first question is: why not go for a replacement from the same team in the form of William Saliba (£5.2m)? Most of us thought that Gabriel was a long-term hold anyway so why not persist with the Arsenal defence? The Frenchman does have a bit less goal threat than the Brazilian international but it isn't just that, I think the fixtures merit a closer look. After Arsenal's match against Fulham in Gameweek 3 is out of the way, the Gunners play Manchester United, Tottenham Hotspur, Manchester City and Chelsea in four of the next six fixtures. Granted, they could keep a clean sheet in any of them, but the probability is definitely lower than some of the other options available.
Newcastle's next two fixtures against Liverpool and Brighton aren't great but after that, the Magpies' fixtures improve significantly with games against Brentford, Sheffield United, Burnley, West Ham United, Crystal Palace and Wolverhampton Wanderers. Kieran Trippier's (£6.5m) ownership is very low amongst engaged managers, and I always prefer backing a defender with attacking potential. I think Trippier would be my number one replacement option and he could always get an attacking return in either of the next two games as well. It's a transfer I would want to be making around Gameweek 5 anyway so it gets you ahead of the curve.
Despite my favouritism towards attacking defenders, my second pick would still be Manchester City centre-back Ruben Dias (£5.5m). Man City have picked up where they left off with excellent defensive numbers and I think the Portuguese international is the most secure pick in their defence. Josip Gvardiol (£5.0m) could also be a good pick but I honestly don't have that level of trust in him yet. The problem is that City have so many defensive options available that Guardiola can use according to different game plans and you're always going to be sweating on the teamsheets for defenders who usually get only six points at most. They're also likely to get subbed on late in matches so even having a strong auto-sub option won't really help.
My third pick would be a Brentford defender and I like Rico Henry (£4.6m) over Ethan Pinnock (£4.5m). The left-back has looked very impressive in his two matches so far and plays Crystal Palace, Bournemouth, Everton, Nottingham Forest and Burnley over the next seven matches, all fixtures with decent clean sheet potential.
---
Q: Given the form and fixtures, why is Yoane Wissa not considered over Nicolas Jackson or Ollie Watkins?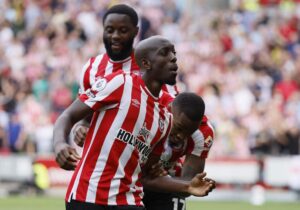 (via @Iamkramad)
A: I think Yoane Wissa (£6.1m) is a great pick. As mentioned in the above question, Brentford's run of fixtures is outstanding over the next seven Gameweeks but two of the next three matches are against Crystal Palace and Newcastle United, both sides that generally do not ship a load of goals. Hence, I think in the short term the ceiling is higher with Jackson or Alvarez, but I can't really fault Wissa as a pick.