Our team of Hall of Famers and guest writers will be providing Fantasy Premier League (FPL) tips and advice throughout 2023/24. Here, two-time Indian FPL champion Lateriser looks ahead to Gameweek 3.
Our writers will be providing regular articles and team reveals throughout the new season, with only Premium Members able to access every single one.
You can sign up here for the new campaign – once you're aboard, you've locked in the price of your Premium Membership for good, so long as you don't cancel!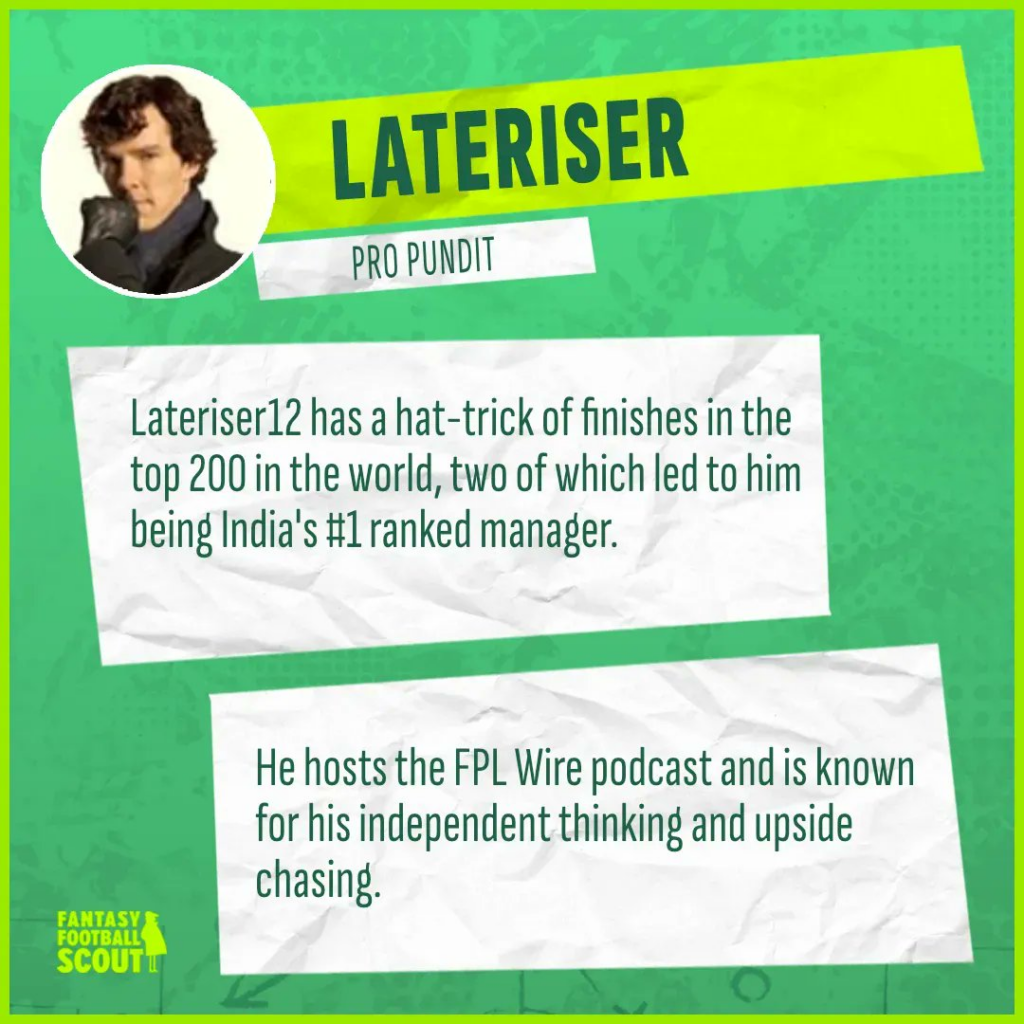 ---
This is a big week for decisions and every Fantasy Premier League manager I know is shopping.
It is a slightly weird situation where people are maybe considering selling players with good fixtures – and I would strongly advise against that.
HOLD MANCHESTER UNITED + ARSENAL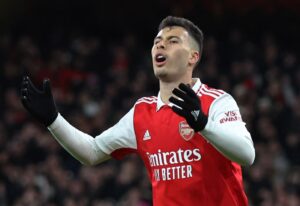 To underscore my point, I will state a couple of stats.
Only Brighton and Hove Albion have more open-play expected goals (xG) than Manchester United in the league so far. And only Bryan Mbeumo (£6.7m) has more expected goal involvement (xGI) than Bruno Fernandes (£8.5m) in the first two Gameweeks – and Mbeumo has taken two penalties.
So while I understand your frustration and realise that Manchester United don't look as good as those underlying numbers even indicate, especially with no returns, ride it out for a week and then take a call. If Bruno got those two penalties instead of Mbuemo, the Fantasy landscape would be looking very different right now.
Even all your Arsenal assets require patience. I was getting a lot of tingly Diogo Jota (£8.0m) questions last week and I said to anyone who asked me that they need to show patience for the money game against Bournemouth, and then take a call. My advice with regard to your Manchester United and Arsenal assets is the same: hold for the money games and then take a call.
That said, if you are sitting on a double Arsenal and double United midfield along with Mbeumo, I do get the predicament. I feel like this is a situation we might find ourselves in many times this season, when we have to consider selling a good FPL asset with a good fixture for a good FPL asset with a good fixture. It eventually comes down to where else are there fires in your squad. If your team is in great shape, you objectively just ask yourself the question: "If you were Wildcarding this week, would you rather have player A or player B in your squad?" Then, make a decision accordingly.
LOVE FOR FODEN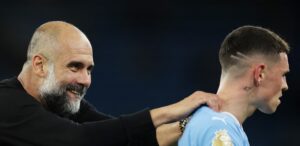 I've gone early for Phil Foden (£7.6m) in Gameweek 3 because it seems like he could get a fair share of minutes in the next few Gameweeks, having put in a man-of-the-match display against Newcastle United. It would be very harsh if he lost his place after that. His potential, those fixtures for Manchester City, and my love for the player makes me ignore the returns of Mbeumo. Simply put, Foden's ceiling is incredibly high. He comes with his own risks but more often than not, especially with players I like, you will always find me in the 'live a little' camp.
Foden created a record-high seven chances against the Magpies and looked very involved. He did well at a similar time last season, while he's the player closest to Erling Haaland (£14.0m) when the chances present themselves. So yeah, he's basically in!
JACKSON v ALVAREZ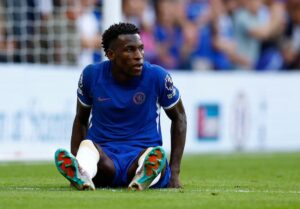 I still have a second free transfer pending and I am likely to sell Cameron Archer (£4.5m) for one of Nicolas Jackson (£7.0m) or Julian Alvarez (£6.6m). I was debating for a while whether I should sell Archer or Joao Pedro (£5.6m) but the likely Julio Enciso (£5.4m) injury makes me think I'll hold onto Pedro for a while. He could still really be a good asset and I need someone to chime in short term while I am holding an injured James Maddison (£7.6m) in my team.
As things stand, I am likely to go for Jackson over Alvarez because in the first two games, and despite the attacking returns, Alvarez didn't seem very involved to me. The next four or five matches could look very different for Manchester City, admittedly, given the nature of the opposition. Alvarez has scored 20 returns in his 26 starts for the reigning champions, and those are very good numbers. It is worth noting, though, that the Argentina international looks much better as an asset when Haaland is not on the pitch.
I trust Manchester City more as a team than I do Chelsea but I feel like Jackson's goal involvement might be higher. I like his positioning every time Chelsea create a chance of note. He seems to be present in and around the centre of the box most of the time. The problem is how much faith do I put in Chelsea's questionable attack, as they are a team in transition and might take some time to adjust and create that many chances.
While Alvarez's minutes look good for the next few matches, you would still expect Jackson to offer slightly more security. Yes, there is the talk that Jackson is still very raw, 25 games into his career, but I've seen enough from him to be okay giving him a shot in my FPL team.
I will still continue to debate this for my team but as things stand, I reckon I am 60% likely to go for Jackson and 40% Alvarez. I won't be surprised if this stance changes when I am actually clicking the buttons!
GABRIEL REPLACEMENTS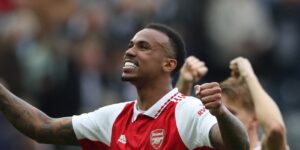 For those that are in the market for a Gabriel Magalhaes (£4.9m) replacement (I would get rid if you own him), my suggestion would be a Manchester City or Chelsea defender. If you want to play it safe and assuming you already own Ben Chillwell (£5.7m), I quite like the look of Levi Colwill (£4.5m) for the Blues. Ruben Dias (£5.5m) or Josko Gvardiol (£5.0m) are my preferred options from City.
---
That is it from me for this week. We had a monster pod at The FPL Wire on Wednesday night where we discussed the dilemmas and broke them down, position-wise. You can watch the same below.
Until next time, good luck!