With a new season of Fantasy Premier League (FPL) underway, we're welcoming back our team of Hall of Famers and guest writers for the new campaign. Here, FPL General reveals his Gameweek 4 team plans and contemplates an international break Wildcard.
Our writers will be providing regular articles and team reveals throughout the new season, with only Premium Members able to access every single one.
You can sign up here for the new campaign – once you're aboard, you've locked in the price of your Premium Membership for good, so long as you don't cancel!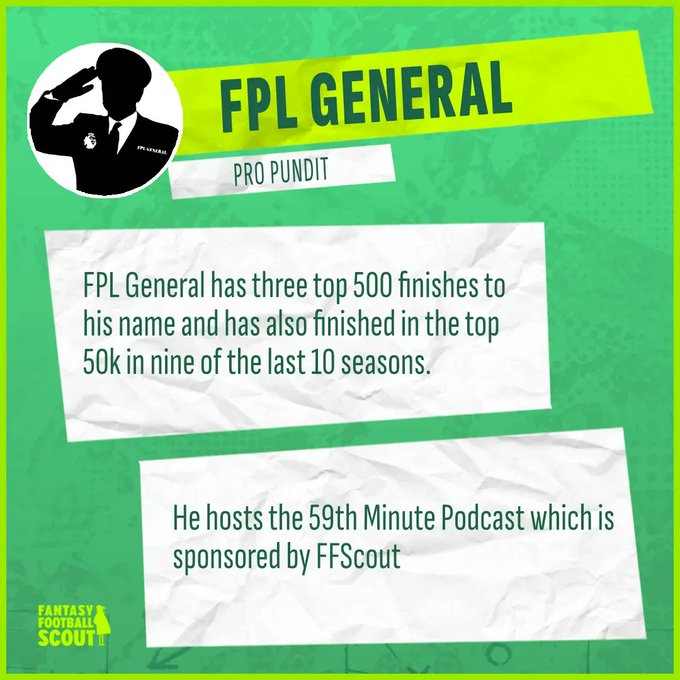 ---
GAMEWEEK 3 REVIEW
Following the disaster that was Gameweek 2, where the troops scored just 33 points, they rallied in Gameweek 3 and bounced back in style. There was a huge slice of luck involved, however, with Malo Gusto (£4.1m) coming off the bench for Gabriel Magalhaes (£4.8m). Keeping an eye on the Arsenal substitutions during their game against Fulham was not a fun experience but thankfully it played out in my favour in the end. I've probably used up all my good luck for the season in that one auto-sub! In hindsight, starting Gabriel over Gusto was a mistake, so I got very lucky there. Trying to predict Mikel Arteta has become harder than predicting Pep Guardiola…
Elsewhere, patience was rewarded holding on to the Manchester United midfielders and it was satisfying to see Bukayo Saka (£8.7m) take the penalty.
FAITH IN WATKINS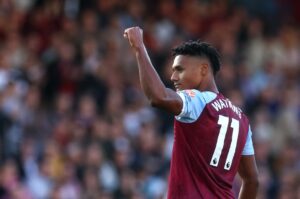 Thinking back to last Friday, I was all over the place with transfers. In the end, I decided that Luke Shaw (£5.4m) and Joao Pedro (£5.5m) were the weakest links. They were shipped out with two free transfers for Gusto and Nicolas Jackson (£7.1m). I was keen to get the Chelsea striker for their favourable fixture run but didn't want to lose Ollie Watkins (£8.0m), so I used the Shaw injury as an opportunity to bring in Gusto as an enabler to bolster my frontline.
Watkins is yet to score but he's ticking along nicely with assists at least. The goals will come soon. The Villa man ranks fifth among forwards for non-penalty expected goals (NPxG, 1.57) over the first three Gameweeks. The fixtures don't look great on paper but I've been very impressed with Unai Emery's team so far. They will get goals against most teams. The Villans rank second for xG this season with 7.47, behind only Brighton and Hove Albion (7.71).
Wildcard Thoughts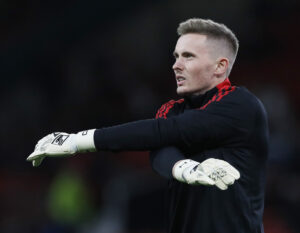 I'm keeping an open mind on the Wildcard. There's a chance I could play it during the international break depending on how Gameweek 4 goes. My bench is a mess already, so that's one reason to activate it. Sam Johnstone (£4.5m) could be an issue soon, too, if Dean Henderson (£4.5m) takes the #1 jersey at Crystal Palace. I'm content keeping Watkins but if I Wildcarded, there would be a switch from 3-4-3 to 3-5-2 and he would go. If the likes of Phil Foden (£7.6m) and Raheem Sterling (£7.2m) perform well again this weekend, that might be enough for me to push the button during the break. Gusto was a hero in Gameweek 3 but he blocks a move for Sterling, which is not ideal.
Gameweek 4 Bus Team, Transfer Plans + Sterling v Maddison
Good luck this weekend and enjoy the break when it comes!