January is still early yet Chelsea have already added four players to their ranks and have been linked with almost every other professional footballer in existence.
The latest name, joining Benoit Badiashile, David Datro Fofana (£5.0m) and Andrey Santos, is Atletico Madrid attacker Joao Felix.
He arrives on a five-month $11m loan deal, with no option to make the move permanent.
So can the 23-year-old rediscover the form that saw him crowned Europe's 2019 Golden Boy and what impact will he have in FPL?
We'll attempt to answer those questions below.
READ MORE: Chelsea's first three January signings assessed
---
THE HISTORY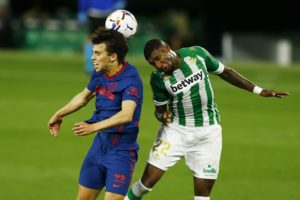 When 15, Joao Felix swapped Porto's youth system for rivals Benfica and soon helped the first team win the league in his only season. 15 goals and nine assists at such a young age quickly gained a lot of attention, with Atletico committing to an eye-watering €126 million fee that is still the fourth-highest ever paid for a player.
Unfortunately, such a ludicrous price tag has followed him ever since and created a huge pressure.
| | | | | | |
| --- | --- | --- | --- | --- | --- |
| Season | Team | Division | Starts (subs) | Goals | Assists |
| 2022/23 | Atletico Madrid | La Liga | 7 (7) | 4 | 3 |
| 2021/22 | Atletico Madrid | La Liga | 13 (11) | 8 | 4 |
| 2020/21 | Atletico Madrid | La Liga | 14 (17) | 7 | 6 |
| 2019/20 | Atletico Madrid | La Liga | 21 (6) | 6 | 1 |
| 2018/19 | Benfica | Liga NOS | 21 (5) | 15 | 9 |
---
A few months after arriving in Madrid, Joao Felix was named Golden Boy, an award for Europe's best young player that has recently been won by the likes of Kylian Mbappe, Erling Haaland (£12.2m) and Pedri.
However, it was at this time that this elegant playmaker began to struggle under Diego Simeone, a manager known for a low-risk style of play that prioritises team organisation, pressing and discipline from his soldiers. The signing felt like such a mismatch.
Simeone is still trying to decide on his best position within a 4-4-2 system, either as a winger or second forward. And it appears they've had a falling out, with chief executive Miguel Angel Gil revealing during the World Cup that a departure was inevitable.
"Joao Felix is the biggest investment this club has made. I believe he is a world-class player, but for reasons not worth getting into now, the relationship between him and the míster is not good, nor is his motivation." – Atletico CEO Miguel Angel Gil
Still, a league title was won during his second campaign in the Spanish capital and his league record hasn't actually been bad – 39 goal involvements at a rate of one per 134 minutes – it's just that he's only started 42.3 per cent of La Liga games.
Perhaps the promising World Cup with Portugal will help reinvigorate Joao Felix's career. He scored against Ghana and picked up two assists in the 6-1 win over Switzerland.
Yet it's interesting to see that, as he leaves Atletico, it's also being heavily rumoured that Simeone is about to announce an end-of-season departure.
---
PLAYING STYLE
According to WhoScored, Joao Felix is all about technique, smart movement and treating the ball well.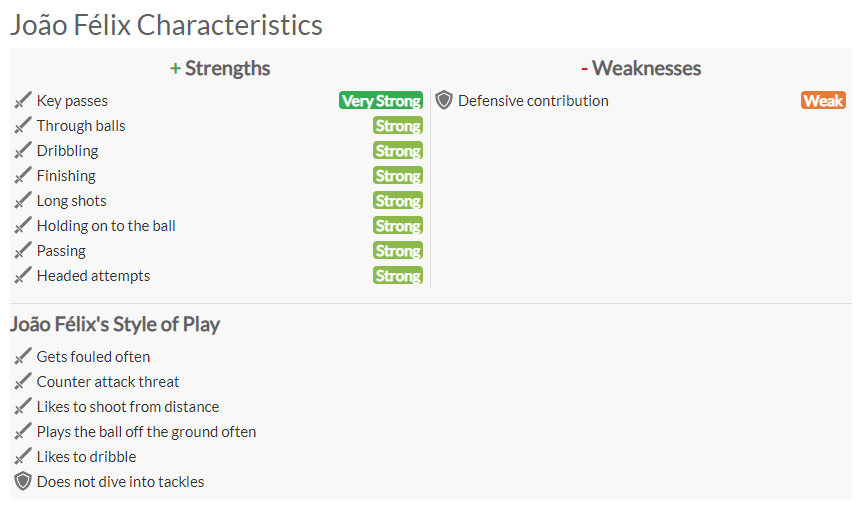 Comparisons have been made with Kaka and Rui Costa but he simply wants to be the first Joao Felix. His love for football is clear.
"I always had the ball at my feet. Always. Always. Always. And if I was going to pass it to you, well, I had to trust you, right? I mean, that's my ball, I don't know what you're going to do with it. As I grew as a man, and as a player, I realized that's what I loved — to have the ball and to play wonderful, happy football. That's when I'm at my best, that's when I am me." – Joao Felix
Using the La Liga section of FBRef, we see that only Robert Lewandowski has a better rate of shots on target per 90 mins so far this season.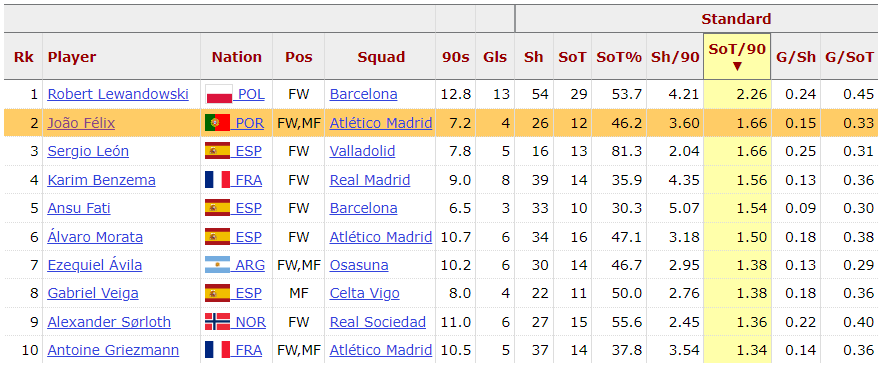 But where his efforts are being taken from also merits consideration. Between a third and a half of his shots have been attempted from outside the box in each of the last four La Liga seasons, for example. Given that 35 of his 40 career league goals have been from inside the area, that's not ideal.
His expected goals (xG) average has been between 0.31 and 0.44 per 90 minutes in his four seasons at Madrid, a reasonable mean in the Saka/Rashford ball-park rather than an elite Salah-esque figure.
As for assist potential, a historic minutes-per-chance-created-average of 80.5 is unremarkable.
---
WHERE JOAO FELIX FITS IN AT CHELSEA
A change of scenery is clearly needed, so it'll be interesting to see where Graham Potter tries him across the forward line. With Christian Pulisic (£5.7m) out for months, Raheem Sterling (£9.7m) sidelined and Pierre-Emerick Aubameyang (£8.6m) seemingly out-of-favour, there's an immediate route into the starting line-up.
"He is a quality player, and he will make a difference in the final third of the pitch. He is young, but has really good experience. The signing gives everybody a lift.

"He is a good age and he can play as a second striker between the lines and making a difference in the final third. We are looking forward to working with him.'

"We have been aware of it for a while, these things do not happen quickly. Maybe the injuries have sharpened the focus a little bit. It is nice to get him here, get him training today and it is positive for us." – Graham Potter on Joao Felix
Chelsea really need help, too. Five goals have arrived in their last eight matches, with only four teams on fewer goal attempts throughout the season. Even Southampton and Wolverhampton Wanderers have had more.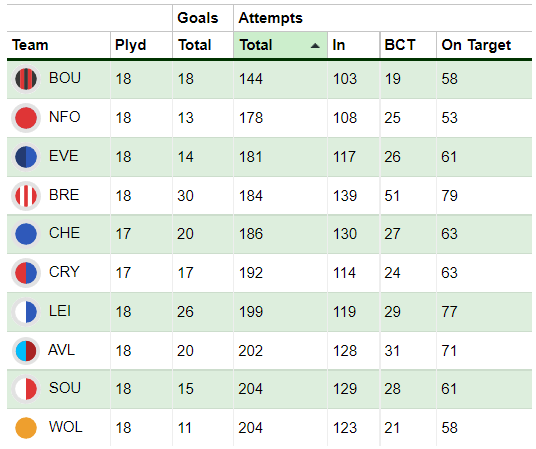 Considering the large investment made and the lack of both goals and fit players, Joao Felix may be able to avoid Potter's rotation in the short term and be parachuted straight in as a floating attacker behind Kai Havertz (£7.8m).
We could even get to see him in action on Thursday in Chelsea's second Double Gameweek 19 fixture, before the Blues go again against Crystal Palace on Sunday.
"We will see for the [Fulham] game. We are waiting for the confirmation on that, if he can play. He has been training regularly and has had game time, so from a physical perspective he can go straight in.

"There is always an unknown going from country to country, and there's always an adaptation period but in terms of how long that takes can go from player to player.

'I see a confident person and player that can impose himself on the game. His personality traits are that he can take the ball in tight spaces and make passes. He compliments what we have, he is a nice addition as clearly he is a talented player who can help the team." – Graham Potter on Joao Felix
---
IS JOAO FELIX WORTH BUYING IN FPL?
Felix hasn't yet been added to the game, so whether he'll be a forward or midfielder is unknown. Competition is pretty fierce in both FPL positions right now, with Double Gameweeks dominating the minds of managers.
In that respect, the time to punt on Chelsea's attacking assets may have passed – for now.

Whilst the above fixture run, found in our Members Area, is mostly a sea of blue, their only potential Double Gameweek would involve adding Liverpool (H) to the schedule.
However, we do know that their matches of Gameweeks 25 or 28 will definitely be taking place, at a time when many will not be due to domestic cup participation.
If he makes an impression in the next month, then, buying Joao Felix from Gameweek 22 onwards may become a viable option.
An upturn in those all-important underlying numbers would be ideal, while a suggestion that he may be largely rotation-proof (that's a big ask) is just as key for him to be anything other than just another member of Potter's squad who is a Fantasy footnote.